Want to sell your house? You're not alone, as many home sellers across the country will allocate significant time and resources to ensure that their properties stand out from the competition.
Ultimately, the steps you take before you list your residence may dictate homebuyers' interest in your house. And if you prepare your home accordingly, you may be able to streamline the home selling process.
So what does it take to get your house ready for the real estate market? Here are three steps that every home seller should follow.
1. Remove Clutter
Clutter is an eyesore that home sellers can live without. Thus, you'll want to spend some time getting rid of clutter before you add your house to the real estate market. Because if you don't, you risk alienating potential homebuyers as soon as they enter your house.
To de-clutter effectively, place any personal belongings in storage. This will allow you to free up space quickly and effortlessly.
Also, if you need to de-clutter in a hurry, you may want to consider hosting a garage sale. By doing so, you can sell excess items for a quick profit.
2. Clean Up Your Living Space
A clean home is a beautiful home, and a beautiful home is one that is ready to sell. Therefore, cleaning up your living space can make a world of difference in a competitive housing market, especially for those who want to accelerate the home selling process.
When it comes to cleaning your living space, go above and beyond the call of duty. Mop the floors, wipe down the walls and ensure that your house looks great inside and out.
Remember, you only get one chance to make a first impression. But if you dedicate the necessary time and resources to clean up your living space, you should have no trouble generating substantial interest in your home as soon as it hits the real estate market.
3. Hire a Real Estate Agent
Let's face it – selling a home can be stressful. Lucky for you, real estate agents are available to help you alleviate stress and take the guesswork out of listing your residence.
An experienced real estate agent understands what it takes to sell a house in any real estate market, at any time. This real estate professional will promote your home to the right groups of homebuyers, set up home showings and host open houses. Plus, he or she will go the extra mile to help you maximize the value of your residence.
Perhaps best of all, a real estate agent is a housing market expert. This professional will be able to keep you up to date about any offers on your home and provide recommendations and insights throughout the home selling process. Also, if you ever have questions about selling your home, your real estate agent will be happy to address your queries at any time.
Employ a real estate agent to help you sell your home, and you can get the most out of your home selling experience.
Just Listed
Grab a piece of the country in this awesome location only minutes from Leesburg. The contemporary style home is nestled on 12 acres of privacy. Open floor plan with vaulted ceiling in family, stone fireplace, updated kitchen that walks out on a deck over looking a beautiful in ground pool. Plus freshly painted inside, new front door and updated HVAC. Large 2 story Amish storage shed, hurry!
Price Change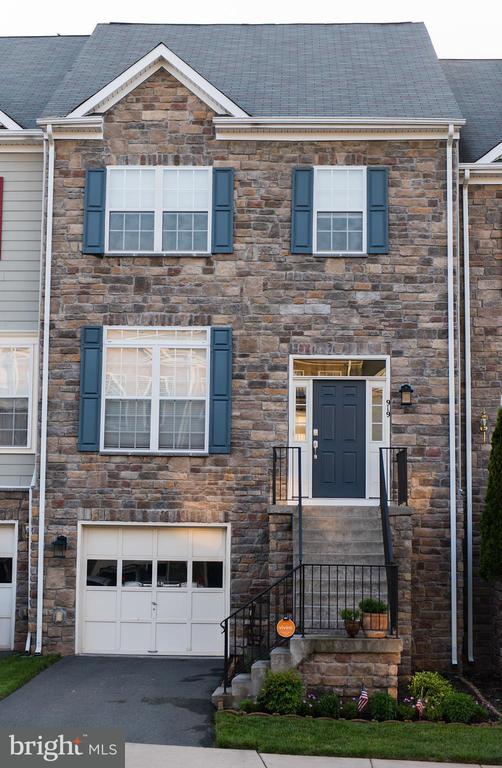 Beautiful Townhouse in great condition! 3 finished levels and tons of upgrades. Nice hardwood floors on main level, large master bedroom w/vaulted ceiling, big walk-in closets, nice master bath and huge kitchen with table space. Large finished lower level with walk out & gas fireplace. All overlooking common area plus plenty of parking within walking distance to community pool & tot lots!
The windows in your home are important. They provide a source of air, but they also provide a source of protection from the elements and help to keep the heat in the home. They also prevent the cold air from escaping in the summer months. With properly insulated windows, you'll actually save on heating and cooling costs. That's why the windows in your home are so important. 
At some point, you'll need to replace the windows in your home. While there's no definitive time, there's plenty of recommendations as to when you know your windows are failing you. It's important to the overall health of your home to know that the windows are "doing their job." Below, we'll give you some tips on how you'll know when you need to make the switch to newer windows. We'll also show you the disadvantages in waiting too long to replace the windows in the home.  
How Many Years Do Windows Typically Last?
A basic rule is that windows last between 15 and 20 years. Then they'll need to be replaced sometime soon after they reach that age. Many times, homeowners will provide some touch-ups to the windows, adding additional insulation and caulking. This, however, is a mere temporary fix. Eventually, the entire units will need to be replaced.  
Design Moves Forward
One of the best advantages to replacing your windows is that advances in their design continue to make your home better. Newer windows provide much more insulation than older versions. The temperature in your home will be better regulated with newer windows, helping you to save on your overall energy costs.
New Windows Add Value
Putting new windows in your home can help you to add value to your home. While more energy efficient types of windows are an investment, you'll save money on a few things in the long term. The money that can be saved on energy bills alone can be worth it.
 If you plan on selling your home in the near future, replacing the windows can also be a big bonus. They will add money to the overall value of the appraisal and entice buyers. There's one less thing a buyer will have to do in your home once you move, making your home more attractive.  
The Right Number
The 15-20 year mark is simply a suggestion as to how often windows should ideally be replaced in a home. Keep tabs on the windows that are in your home and make note if you're feeling drafts or the windows start to get stuck, crack, or even break completely. You'll know it's time to replace the windows when you see these signs.
Beautiful 16 acre lot perfect for your dream home. Nice views of the Sugar Loft Mt. , perfect for horses, year round creek and old barns waiting to be renovated. Great location close to Marc train and convenient to Leesburg. Plus all paved roads to the property. 4 bedroom perc site.


More Info on this Property | Sign up for Updates