When everything is online, it's hard to discern when getting up, leaving the house, and checking out a home can be helpful. There's so much information regarding real estate online; you probably want to pick and choose when and where you go to see a home. Even if you're nowhere near being able to buy a home, you may want to check out open houses to help you in the future.
Looking at real estate is fun. You can dream of living in a neighborhood on the street you may never be able to afford. There are many advantages to checking out open houses. 
You'll Understand How Far Your Dollar Will Stretch
The type of home that you can afford, and the type of home you want may not be in the same ballpark. If you take a look at different open houses, you may be able to see where your budget takes you. Even if the market changes, you'll be able to match your expectations with your wallet. As you know what's out there, you'll be able to hone in on what you want in a home. 
From here, it will be easier to work with a real estate agent because you'll be able to give them a better idea of what you want when the time does come to buy a home. 
It Will Be Easier To Hire An Agent
As you go to open houses, you'll meet more real estate agents. These agents can become potential hires once you do get more serious about buying.
You'll See The Market Firsthand
Besides understanding how much house you can get for your dollar, you'll be able to get an idea of how many buyers are actually out there. If you're seeing many other potential buyers at open houses, you may be facing quite a bit of competition when you head out to buy a home of your own. When the competition is high, you're looking at offering above asking price for houses. You could even get into bidding wars. A lot of other buyers doesn't mean you should back out of buying a home altogether, but just enter the market with caution. 
You Can Discover New Areas
By exploring open houses, you may find a neighborhood that you love that wasn't on your list before. How can you get to know an area if you have never spent time there before? 
You'll Learn Where You Need To Compromise
By looking at different houses, you can see the potential (or lack thereof) in many homes. If you can see where you'd be willing to compromise long before the home search is on, your search will be that much smoother   
Before you list your residence, you'll want to consider your home selling price closely. By doing so, you can improve your chances of generating significant interest in your home without sacrificing any potential profits.
Ultimately, finding the best home selling price can be quick and easy – here are three tips to help you do just that.
1. Perform a Real Estate Market Analysis
Evaluate how your house stacks up against the competition by performing a real estate market analysis. This will enable you to collect a broad assortment of housing market data and set an aggressive price for your house based on the current real estate sector's conditions.
As part of a real estate market analysis, take a look at the prices of local houses that are similar to your own. This will help you establish a price range for residences in your city or town.
Also, check out the prices of recently sold homes in your region. This housing market information will help you differentiate between a buyer's market and a seller's market and ensure you can price your residence appropriately.
2. Get Your Home Appraised
A home appraisal offers many benefits for a home seller that extend beyond establishing the best home selling price.
During a home appraisal, a property inspector will examine a residence both inside and out. Then, he or she will offer an inspection report that outlines a house's strengths and weaknesses as well as the present value of a house.
When it comes to figuring out the best home selling price, a home appraisal is ideal. This appraisal will make it easy for you to establish a competitive price for your home from the get-go. Plus, it may help you uncover innovative ways to improve the condition of your house before you add your residence to the real estate market.
3. Consult with a Real Estate Agent
Although a home seller may conduct a comprehensive real estate market analysis and receive a home appraisal as he or she evaluates the best home selling price, nothing beats working with a real estate agent. In fact, a real estate agent is happy to provide expert home selling assistance and ensure that you can get the best results possible at each stage of the home selling journey.
A real estate agent will learn about your home selling goals and help you map out the home selling journey accordingly.
For example, if you're in a hurry to sell your house, a real estate agent can help you set an aggressive price that results in a quick home sale. On the other hand, if you're dedicated to maximizing the value for your residence, a real estate agent will make it simple to optimize your home selling profit.
With a real estate agent at your side, establishing the best home selling price should be no trouble at all. This housing market professional will go above and beyond the call of duty to support your home selling goals and guarantee that you can enjoy a seamless home selling experience.
This listing recently sold for $175,000.
Just Sold
Beautiful 5 acre wooded lot the over looks Leesburg. Great location minutes from down town Leesburg and convenient to Greenway and shopping. Very rare find with size of lot this close to town. 4 bedroom expired perk and 30' easement to access the property to the left of 18428 Sydnor Hill. Please don't show or walk on property with out the listing agent.
When you're ready to buy a home, there's an anxious excitement that's within you, making you feel like a small child on Christmas night. One question that is probably burned in your mind throughout the home search process is, "How long is this going to take?" 
If you're a first-time home buyer, you'll likely be using some programs through the Federal Housing Administration, also known as the FHA. With any kind of home loan, there's many variables that can affect how long the process will take. This can be due to many factors including the seller's circumstances and the nature of your loan. 
When you're securing a home loan backed by the FHA, you may wonder how long it's going to take for the entire process to finish from beginning to end. 
Variables That Affect The Loan Process
Underwriting
This is one of the variables that can fluctuate the most in the home loan process. Once you have found the home that you love, the lending process can take a few weeks beyond the point where you sign a contract. This part could entail many different steps that may become hurdles for you as a borrower. Your loan officer can also have an impact on the length of the process. Some loan people are just faster than others! 
Keep in mind that you can't close on an FHA loan until you get through the underwriting process. In the underwriting process for an FHA loan, it will be assured that you meet all of the criteria necessary for securing the loan, such as the standards that have been established by the HUD (Department Of Housing and Urban Development).      
Closing On An FHA Loan
While it's difficult to say the exact amount of time that it will take for a loan to process, there's some things you can do ahead of time to prepare. If you apply for an FHA loan before you have even found a home, you'll expedite the process a bit. If you have been pre-approved prior to making an offer on a home, you'll likely be in a better position than if you haven't yet met with a lender. This will also make the underwriting process move a bit faster for you, provided there aren't any major red flags on your paperwork.  
FHA Appraisals
FHA appraisals do differ a bit from appraisals for a home with a more conventional loan. With an FHA appraisal, the appraiser must look for things in two main areas including any health and safety issues and determine the market value of the property as well. This process will most likely only take a few days. Part of the appraisal process may include the appraiser looking at similar properties in the area in order to get a bit of a comparison on the value of the property. 
Can You Speed It Up?
If you have everything in order before you even decide that you're ready to go on the house hunt, you'll discover that the process of securing an FHA loan will be a bit smoother. Talk to a lender before you start the process so you can familiarize yourself with the requirements. Once you can present the lender with the right documents, they'll be able to do their job with little intervention on your part.
Just Listed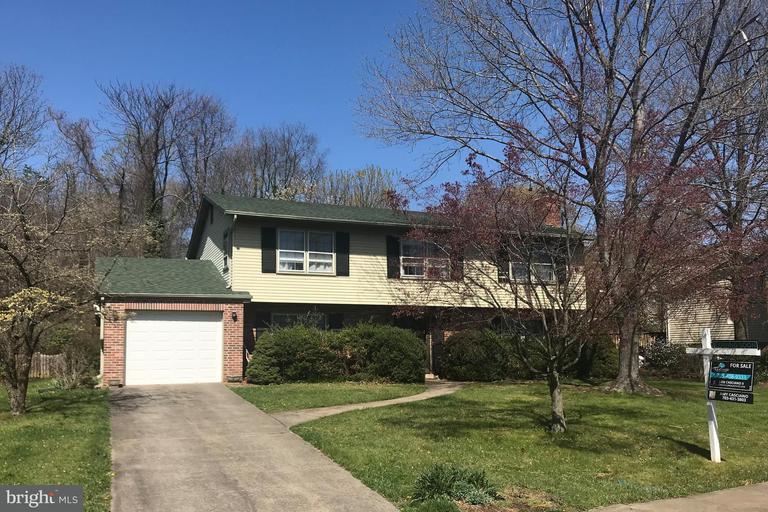 Location, location, location this house is located in a sought after down town Leesburg. Within walking distance to shops, restaurants and Idle Park. Large fenced in private yard with nice screened porch for relaxing evenings. Very well built house with updated HVAC, roof, spacious rooms and large 2 car tandem garage. This house has tons of potential and waiting your personal touches.